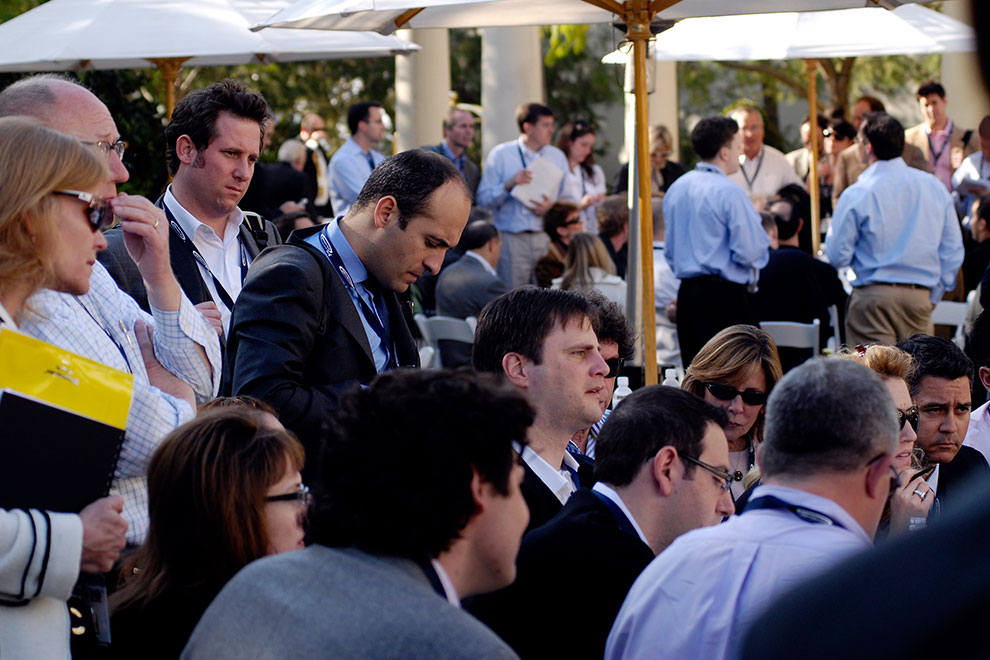 The ICR Conference is a unique platform where public and private company management teams, institutional investors, sell-side research analysts, investment bankers, private equity professionals and select media connect with one another with the goal of understanding consumer trends and public company prospects as the year begins.
The ICR Conference 2019 saw a record turnout across all attendee groups – over 2500+ total attendees and over 170 public and private companies. New for 2019, we welcomed 10+ public and private cannabis companies to the conference with a dedicated cannabis track and insightful panel. The packed schedule featured multiple dynamic panels and discussions on prevailing topics including ESG, AI, and Blockchain, as well as a CEO round table with BJ's Wholesale Club, Five Below and Planet Fitness.
Attendees have long valued the ICR Conference for its unique format and setting. The conference is an invite-only event open to institutional investors, private equity professionals, presenting companies, select media and equity research analysts. Investment bankers and institutional salespeople may attend from sponsoring banks only.
All attendees are approved and qualified. The ICR Conference 2020 will be held January 13-15, 2020.
About ICR
Established in 1998, ICR partners with companies to execute strategic communications and advisory programs that achieve business goals, build awareness and credibility, and enhance long-term enterprise value. The firm's highly-differentiated service model, which pairs capital markets veterans with senior communications professionals, brings deep sector knowledge and relationships to more than 650 clients in approximately 20 industries. ICR's healthcare practice operates under the Westwicke brand (www.westwicke.com).  Today, ICR is one of the largest and most experienced independent communications and advisory firms in North America, maintaining offices in New York, Norwalk, Boston, Baltimore, San Francisco, San Diego and Beijing.  ICR also advises on capital markets transactions through ICR Capital, LLC.  Learn more at www.icrinc.com. Follow us on Twitter at @ICRPR.