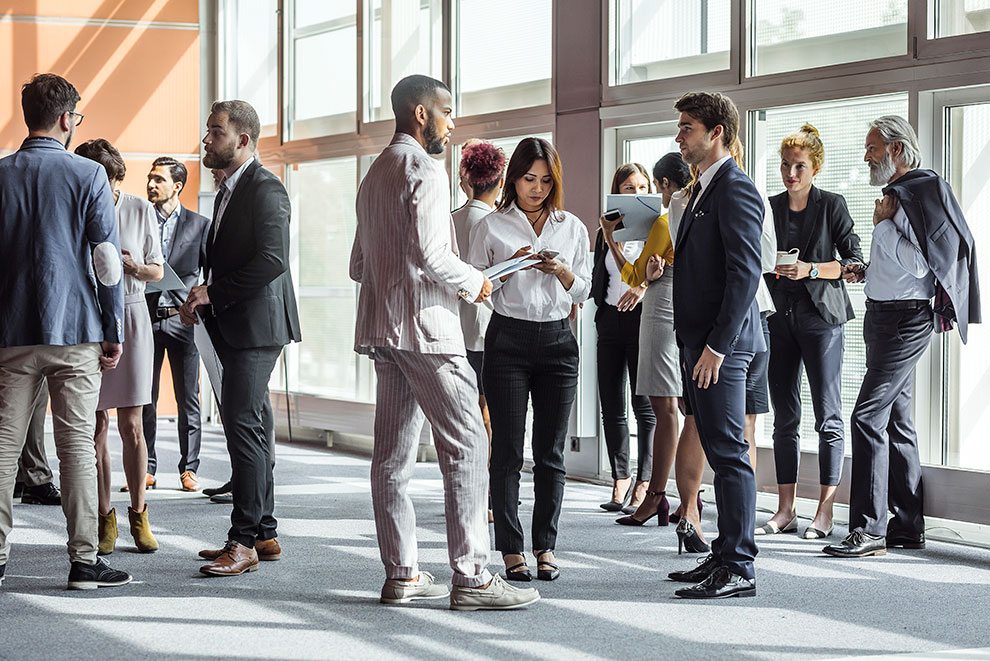 As we look toward planning the ICR Conference 2022, we are taking the proper planning precautions to ensure the safety, health and comfort level of all involved and evaluating different formats of the event.
With our goal to be back at the Grande Lakes Orlando, we look forward to bringing you an enhanced conference experience that will exceed your expectations and re-establish the in person connections and conversations that are so valuable and integral to the event.
For those who are interested in attending the conference for the first time, the ICR Conference is a unique platform where public and private company management teams, institutional investors, sell-side research analysts, investment bankers, private equity professionals and select media connect with one another with the goal of understanding consumer trends and public company prospects as the year begins. Historically the conference has been consumer focused but look forward to once again including our Real Estate and Tech sectors in 2022
We are thankful to all of our presenters, sponsors and attendees of the 2021 Virtual Conference which was record breaking in terms of attendance across all groups, with over 3500 total attendees and 300+ presenting companies. In addition, while we couldn't be together in person, over 2000 meetings took place in our virtual scheduling platform and over 26 panels provided insights on today's important topics and issues from ESG to Going Public through a SPAC and the SPAC outlook for 2021. Lastly, we were thrilled to welcome one of sport's greatest duo's, NFL Champions Peyton & Eli Manning as our keynote speakers.
About ICR
Established in 1998, ICR partners with companies to execute strategic communications and advisory programs that achieve business goals, build awareness and credibility, and enhance long-term enterprise value. The firm's highly-differentiated service model, which pairs capital markets veterans with senior communications professionals, brings deep sector knowledge and relationships to more than 650 clients in approximately 20 industries. ICR's healthcare practice operates under the Westwicke brand (www.westwicke.com).  Today, ICR is one of the largest and most experienced independent communications and advisory firms in North America, maintaining offices in New York, Norwalk, Boston, Baltimore, San Francisco, San Diego and Beijing.  ICR also advises on capital markets transactions through ICR Capital, LLC.  Learn more at www.icrinc.com. Follow us on Twitter at @ICRPR.